Corporate Gifts Dallas
Are you wondering what types of corporate gifts are suitable for your Dallas clientele? Are you planning to host a product exhibition or participate in a Texas trade show? Do you need gifts to award employees or thank customers? If so, Gorilla Marketing can help you find exactly what you need. The first thing to consider when buying
corporate gifts
is the type of occasion or event. Are you announcing a new product or service within the Dallas Texas region? Are you welcoming new employees or customers? Will merchandise be used as holiday presents or loyalty gifts?
Next, think about how gifts will be delivered. Will they be handed out at trade shows or presented at an awards dinner or company gathering? Do they need to be transported to different locations or shipped to individual recipients? Anytime business gifts are shipped there will be added costs. When shipping is required it is better to invest in merchandise that is lightweight, yet durable. Shipping fragile, heavy, or oversized items can substantially increase postage rates and may require additional materials such as bubble pack or Styrofoam inserts. Since corporate gifts are generally branded with company info there will need to be sufficient time given for production. Owners often set aside ordering
promotional merchandise
until a few weeks prior to the event. This isn't practical when gifts are customized with imprinted company logos and advertisements. Any items that are produced from custom molds can require a minimum 2-month lead time. For example, one of our hottest promo products is
custom USB flash drives
. The process for creating one-of-a-kind designs begins with an artist rendering of the product. Next, it is created into a prototype mold to create a sample. Oftentimes, molds need to be altered to provide the look company owners desire. Upon approval, flash drives are manufactured in bulk and shipped to the business. Overall, customized products can take 2-3 months to complete. Promotional product manufacturers normally require companies to order a minimum number of items. It is important to discuss order requirements from the start. If you have to purchase 250
custom coffee mugs
, but only need 25 the cost might not be worth the investment. A better option might be to order higher priced items that have smaller minimum order requirements. For the most part,
business gifts
are better quality items than merchandise handed out as trade show giveaways. It's okay to splurge a little for loyal customers and dedicated employees and colleagues.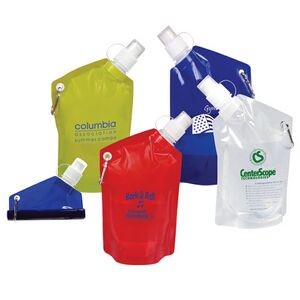 Another option is to pair less costly items together. For example, coffee mugs could be filled with exotic teas or gourmet coffees. They could also include
custom chocolate cookies
, chocolate bars, jelly beans, or hard candies. The possibilities for creating unique corporate gifts are limited only by imagination. Our experienced staff can help you find precisely what you need to let clients, staff members, and business associates know how much you appreciate them. We encourage you to browse through our
gifts and promotional products
catalog to view the various types of corporate gifts we provide. We welcome inquiries and questions during regular business hours and look forward to helping you find the perfect gift for your Dallas Texas clientele.