Logo Design San Diego
Engaging in logo design should be a fun experience, not an overwhelming task. For nearly three decades, the talented designers at Gorilla Marketing have been helping San Diego California business owners create memorable company logos. We like to remove the worry and get owners excited about developing their brand identity.
Logo design
is vital for every business, regardless if it's located in San Diego, the state of California, or anywhere else in the world. Consumers are attracted to brands they recognize, so it's smart to create a design that is easy to remember yet stands apart from competitors.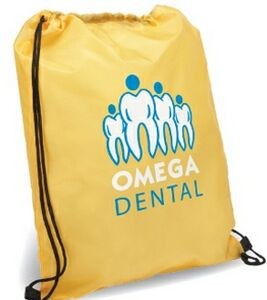 There are different types of logo designs, so the initial phase is deciding what kind is needed. The three basic designs include wordmarks, icons, and combination marks. Let's take a brief look at each. Wordmarks refer to designs that use letters to create a design or incorporate symbols with letters. A few of the more well-known wordmarks logos are Dell, Disney, NASA, and FedEx. Icon logos use symbols which are representative of the brand. For instance, Shell Oil uses a bright yellow shell shape. Other recognizable icon logos are the colorful peacock feathers used by NBC; the multi-colored butterfly of MSN; and the Nike swoosh. Combination marks are exactly as they sound; a combination of words and symbols. Good examples include McDonald's logo which includes their name across the golden arches; Pringles potato chips with the use of the mustached man; and Starbucks twin-tailed mermaid Siren. When you are thinking about logo design it's important to consider traits that are unique to your business. For instance, our name is
Gorilla Marketing
so we chose a gorilla mascot. Just like you, your company has a personality. Think about the aspects that you want to emphasize.
It's a good idea to look at competitors' logos to ensure you don't have a similar design. While it's okay to use related symbols, it's crucial to make certain your design doesn't infringe on trademarks or look too much like someone else's logo. Lastly, consider your target audience. Creating designs that don't align with your mission statement or demographic market makes is next to impossible to create a strong brand identity. For instance, if you sell vegan baked goods you wouldn't use a cow or pig to represent your brand. Selecting colors for your design is an important step. One thing to think about is the different places where your logo will be
imprinted
. Along with letterhead, media kits, websites, and blogs, logos are also printed on promotional products, corporate apparel, and business gifts. Companies that participate in social media marketing often use their logo as an icon. Others use them on billboards, online banners, trade show tablecloths, and tents. Obviously, logos need to look good in a variety of sizes. It's also advisable to use a logo that is attractive in black and white or full color. Doing so can save your company a lot of money in printing costs; especially when imprinting logos on
promotional products
. Our experienced designers are eager to help you create a company logo that is representative of your San Diego company.
Give us a call
today to discuss your ideas and get started with your logo design.